Wednesday Worship
Wednesday Worship is a special time of connection fortnightly through singing, sharing, prayer and teaching which aimed at seniors and those with special needs.
Yung1s
Yung1s if for youth aged Year 7 and up meeting fortnightly during school terms for activities, sharing and growth.
TAG (Trust and Grow)
TAG is for kids aged 3 and up - a creative time of exploring faith on Sundays during school term.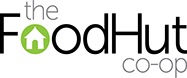 FoodHut
The FoodHut Co-op is an outlet for Foodbank NSW and the Yellow Van whose aims are to provide food donated by businesses to people in need. The FoodHut is available to anyone in need or on a limited income. For more information and opening times click here.
Community Meal
Community meal happens on Tuesday evenings from 5pm and is open to all wanting to share in a delicious and nutritious meal.
Creative Team
Our Creative Team leads, examples and encourages our community in both corporate and personal worship. This is done through leading our Sunday Services, providing music and space, as well as exploring different creative ways for our community to connect with our great God throughout the week.
Prayer Team
Our Prayer Team is very important at NationsHeart and dedicated times of prayer happen during the week and on Sundays. It includes a prayer network for pastoral needs and Prayer Pods for the women of the church.
Pastoral Care
Pastoral Care is overseen by a team of people, who gather for prayer and sharing each week.
Fair Trade
Fair Trade values are expressed through using Fair Trade teas and coffees in our services, and through focus days in the church and community.